Rare Bird Horoscopes
California Condor
Dec 21 - Jan 20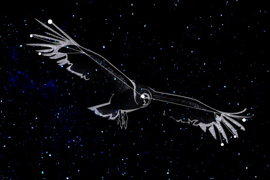 If you were born under the sign of the California Condor, your friends probably recognize you from your bigger than life personality. Rarely content to be associated with any one thing (or group), you glide easily from one area of interest to the next, often pausing just long enough to satisfy your own need to experience something new. This personality trait is seen in nearly everything you do, and manifests itself at parties and large gatherings in your ease to move from one conversation to the next, perfectly comfortable with all subject matter.
At the office you may be the consummate generalists, since your natural curiosity allows you to soak up information on a wide array of topics and a variety of sources from which you form your own opinions. Sure, you may occasionally feed off the spoils of other peoples' conquests, but that's just the nature of the game.
Next year looks to provide more of the same for Condors: you'll cover a great deal of ground with your accustomed (and expected) aptitude.
Famous California Condors: Oprah Winfrey, Mel Gibson, George Foreman, Dolly Parton, Howard Hughes, Annie Lennox, Sir Isaac Newton, Martin Luther King, Jr.
Black-footed Albatross
Jan 21 - Feb 18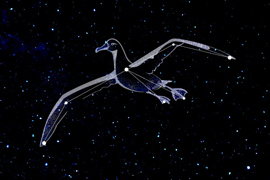 People born under the stars of the Black-footed Albatross started with the deck stacked in their favor. These are the true hunter-gatherers of most organizations, and their keen business sense and ability to sniff out likely buyers makes them perfect sales professionals. In C-level roles, this trait allows you to clearly see where the organization needs to go and steer it efficiently.
Times getting tough? Too hot in the kitchen? Albatrosses simply adapt. Stress simply seems to have no affect: You have a built-in "chill" switch that gives you the ability to thrive under pressure and accept challenges that are capable of burying other birds.
The coming year is literally teeming with opportunities for the Black-footed Albatross. Set your sights on a big hairy audacious goal and go out and get. Remember: you're flying high enough to see what others may miss.
Famous Black-footed Albatross': Steve Jobs, Ronald Reagan, Charles Lindberg, Bob Marley, Farrah Fawcett, James Michener, Rosa Parks
Rare Bird Black-footed Albatross': Mike Priami
Hooded Merganser
February 19 - March 20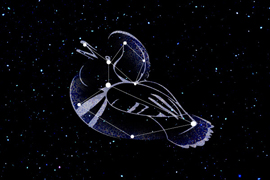 Characterized by a natural intelligence and quiet curiosity, members of the Hooded Merganser sign are easy learners who enjoy a challenge. At times feeling like their heads are "filling up" with details, it can be beneficial for Mergansers to find a quiet space where they can commune with nature. Maybe do a little diving. Or fishing.
Capped by their keen insight and unique ability to focus, Mergansers find a little concentration allows them to see through the fog of information to identify the most salient points of any situation.
This looks to be a banner year for Mergansers, as their troubles are likely to be shallow. Don't be surprised to find a Merganser in your life feeling a greater need to nest.
Famous Hooded Mergansers: Dr. Seuss, Alexandar Graham Bell, Quincy Jones, Alan Greenspan, Americo Vespucci, Wyatt Earp, Douglas Adams
Rare Bird Hooded Mergansers: Brad Meiser
Northern Shrike
Mar 21 - Apr 19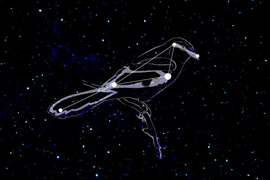 Members of the Shrike sign are natural predators who see the world as theirs for the taking. Competitive, confident, and self-assured are all descriptors of Shrikes. Shrikes go big early: even if small in stature, they're big on ideas and bring heart and passion to everything they do.
The competitive nature of Shrikes can occasionally tip into uncomfortable territory, as their "take no prisoners" mentality leads them to impale their prey on spikes or barbed wire fences. Obviously, this behavior can cause a little tension around the office.
Not surprisingly, this should be a great year for Shrikes, as most are. Because when things don't go their way, they simply bend everyone (and everything) else to their will.
Famous Northern Shrikes: Jack Nicholson, Otto Von Bismarck, Sarah Michelle Gellar, Hugh Hefner, Russell Crowe, James Woods, Nikita Khrushchev, Leonardo da Vinci, Emma Watson
Rare Bird Northern Shrike: Justin Dantzer
American Avocet
Apr 20 - May 20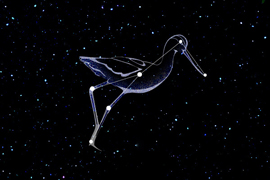 You are unique. Born under the sign of the Avocet, your elegant stature and adaptability set you apart from the rest. Your confidence and bearing put you at ease in the most difficult and trying circumstances. You adjust to shifting realities with aplomb and the duress this might cause others simply rolls off your back.
Avocets are creative and resourceful. When faced with a difficult or trying circumstance, you marshal your inherent skills of persuasion to help others see the benefits of your viewpoint.
What to expect for the coming year? For Avocets, it matters little. Should things be coming up roses, you'll enjoy the spoils of your efforts as well as anyone else. If things don't go your way, you'll simply fall back on your ability to adapt to the shifting environment and make the most of available resources. So regardless of what's in store, you'll be fine.
Famous American Avocets: Pope John Paull II, George Clooney, Eva Peron, Harry S Truman, Tina Fey, Jerry Seinfeld, Dale Earnhardt
Yellow-bellied Sapsucker
May 21 - Jun 21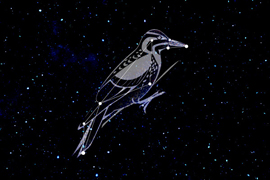 You, my friend, are special. Often taking on mythical status, you're literally grounded in reality and your work paves the way for everyone around you. You may not realize it (and even if you did, your humility would hardly allow you to boast about it), but your efforts are vital to the very survival of everyone else. You may be the go-to guy for sales; the key problem solver, or the captain of the ship. The point is, Yellow-bellied Sapsuckers like you matter.
Your proclivity to open up holes for others to use is great in sales, construction trades, or offensive lines. You have an innate ability to prime the pump; to really get things moving when they may be completely bogged down. All of this makes you a consummate team player.
You may be challenged this year. The role you play in groups may often feel like banging your head against a stop sign, but it's one for which you're uniquely suited and you fill it willingly. So stand tall, take whatever lumps may come your way, and help move the team down the field.
Famous Yellow-bellied Sapsuckers: Clint Eastwood, Bob Hope, Dallas Clark, Marilyn Monroe, Prince, Frank Lloyd Wright, Morgan Freeman, Les Paul
Trumpeter Swan
Jun 22 - July 22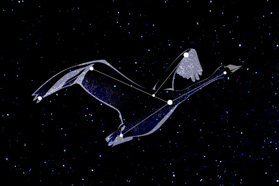 People born under the sign of the Trumpeter Swan are often passionate, faithful, and loyal. Possessing a strong sense of personal devotion, they can be counted on to stay true to their friends and lovers throughout their lives.
Occasionally considered slow starters, their tendency to go deep with their thoughts before speaking is often mistaken for lack of attention or understanding. On the contrary, once they understand the value, they are wholly committed to the process and can be completely trusted to see things through. More often than not, the results are more beautiful than expected.
The stars are aligned to provide great opportunities for Swans, including the very strong prospect for distant travel. But keep in mind: Swans prefer travel buddies.
Famous Trumpeter Swans: Nelson Mandela, Helen Keller, Thurgood Marshall, Dalai Lama, Nikola Tesla, Cheryl Ladd, Henry David Thoreau, Ernest Hemingway
Rare Bird Trumpeter Swans: Michael Fox, Craig Bavender
Boreal Owl
July 23 - Aug 23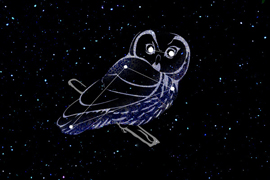 I should only have to say this once: Boreal Owls are great listeners. Their finely attuned nature is to be quiet long enough to hear what is being said, as well as what isn't. They excel at using this keen insight to cut through the clutter to get to the heart of the matter.
Owls also adapt superbly to their fortunes. When times are great, they live well, give freely and enjoy themselves. When the going gets tough, they are natural self-moderators and will easily adjust their lifestyle to the new reality. This makes them ideally suited for positions of flexible finances that may experience feast or famine.
If you're an Owl, expect growing abundance throughout the next year as your fortunes will turn in a positive direction regardless of what happens with the overall economy.
Famous Boreal Owls: Warren Buffet, Tom Brady, Andy Warhol, Garrison Keillor, Kyra Sedgwick, Dustin Hoffman, Tori Amos, Robert DeNiro
Rare Bird Boreal Owls: Troy Chandler
Peregrine Falcon
Aug 23 - Sep 22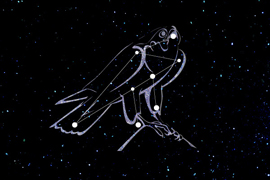 People born under the sign of Peregrine Falcon are wanderers by heart. When they're not traveling, they're reading about traveling, planning future excursions, or merely daydreaming about places they've been and places they're going. They enjoy the outdoors, and often take up activities that allow them to satisfy their need for fresh air and open land.
At work, they're excellent hunters. They spend their time landing accounts, making sales, or simply finding the resources where others may struggle. (If you're having trouble finding either a file or the car keys, ask a Falcon.) If you're a slow moving type, try not to precede a Falcon, as they're always on the move and often doing it very quickly!
In their hearts, Falcons are hunters, and the best thing any of us can do for them is to let them follow their natural instincts. This may mean providing them the autonomy they need to excel, without stifling their effectiveness or creativity with 'best practices' or 'standard operating procedures'. In the coming year, Falcons should be enabled to do what they do best, and everyone around them can reap the rewards.
Famous Peregrine Falcons: Charles Kuralt, Christa McAuliffe, Randy Johnson, Moby, Paul Harvey, Jesse James, Jacqueline Bisset
Rare Bird Peregrine Falcons: Ben Rothe, Ashley Nixon, Kyle Bavender
Cassin's Auklet
Sep 23 - Oct 23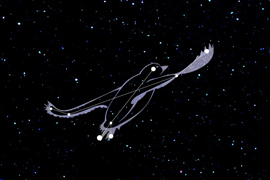 Members of Cassin's Auklet are gregarious, outgoing, and delightful. Often the life of the party, they enjoy the company of others and will go out of their way to find fun and merriment. This lifestyle keeps them on the move and you'll rarely find Auklet's at home until late in the evening. There's simply too much life to live, too much of the world to explore, too many people to make friends of for Auklet's to spend a lot of time in the nest.
As workmates, they're perfectly capable and ever-willing to lend a hand. Their affable nature makes them well suited for group environments and their best experiences come as members of outstanding teams. A word of caution: Auklet's are generally trusting and giving, and their open personalities often leave them vulnerable to others that may prey on their nature.
For the coming year, Auklet's should seek out opportunities to join teams that are well-formed and have a clear focus and direction. Conversely, you should find tactful ways of removing yourself from groups that are unfulfilling, unrewarding, or dubious in their intent or direction.
Famous Cassin's Auklets: Julie Andrews, Groucho Marx, Evel Knievel, Tom Petty, Jason Alexander, Ray Charles, Mickey Rooney, Olivia Newton-John, Walter Matthau
Rare Bird Cassin's Auklets: Lori Crantford
Fork-tailed Storm Petrel
Oct 24 - Nov 22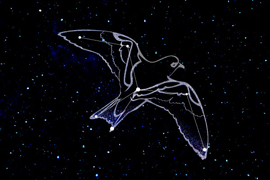 You stand out from the crowd for the things that matter: you show up, you're on time, and you finish. You're normally the opposite of garish and flamboyant, opting instead for a more classic (you'd call it appropriate) style on most occasions. Of course, you're not at all afraid to let it all hang out in the right surroundings (normally with people with whom you're very close.)
Rarely considered the black sheep members of any group, Fork-tailed Storm Petrels epitomize the rock-solid values of steadiness, accountability, and responsibility. They are naturally capable of performing under duress and can always be counted on to see things through to their natural conclusions. Their heightened senses allow them to notice things before their contemporaries and they're often the first to arrive at business meetings, social gatherings or conclusions.
Part of your steady nature is your calm demeanor in the face of trying circumstance. From the earliest age, you've been able to easily accept the good with the bad, the bountiful with the scarce. For you, it's a simple adjustment to modify your behavior to match your fortunes.
The next year holds abundant growth, personally and professionally. You'll see opportunity and success where others don't, and your matter-of-fact insight will make even complicated matters seem simple.
Famous Fork-tailed Storm Petrels: Lyle Lovett, Daniel Boone, Dennis Miller, Madame Curie, George Patton, Grace Kelly, Jodie Foster
Rare Bird Fork-tailed Storm Petrels: Jim Cota
Greater Sage-Grouse
Nov 23 - Dec 21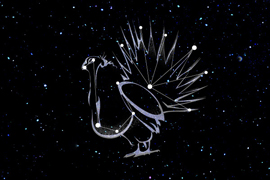 If you were born under the sign of the Greater Sage-Grouse, you started with an important advantage over everyone else: you know who you are and where you come from. You won't be disillusioned chasing phantom fame; you won't be easily swayed to the opinion of persuasive people. You, in a word, are you.
That's not to say, however, that you don't appreciate the finer things in life or recognize the inherent beauty in the world around you. On the contrary, you have a great eye for design, and are often considered the best among your contemporaries at identifying talent. This dichotomy can be difficult to understand, but it's quite simple to you. For instance, you'd never be caught driving a Yugo, but you certainly understand the inherent benefits of a Prius.
You enjoy the great outdoors but heights may not be your thing. You'd rather go hiking than bungie jumping, for example. You're very loyal, you have fond memories of your hometown, and your friends might describe you as "down to Earth". This descriptor should not be mistaken as a mask for either ambition or hard work, as you're very likely to have identified your own talents and worked (very hard) to make the most of them.
Next year? Why, next year will be everything you expect it to be. Because Greater Sage-Grouse, above all others, have learned that life is what you make it, and your passion, talent, and determination point to a very bright future.
Famous Greater Sage-Grouse: Larry Bird, Gianni Versace, Joe DiMaggio, C.S. Lewis, Woody Allen, Dave Brubeck, Frank Sinatra
Rare Bird Greater Sage-Grouse: Tom Gasta