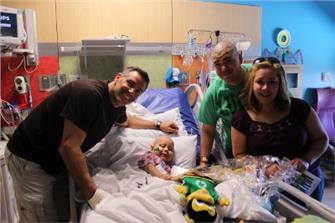 I love Indianapolis, and I'm pretty fired up that the Superbowl will be played out on the field at Lucas Oil Stadium. True, it would have been picture-perfect if our Colts had been vying for the coveted Lombardi trophy, but I guess we'll have to wait for next February… Still, I think this a great city with a proud tradition of doing big things very well, and I fully expect our efforts hosting the biggest game of the year–one the largest of all stages– will be equally successful.
When I think about the reasons I love this city: the atmosphere, the hospitality, the spirit, the ever-changing and evolving communities; I realize it's the people that make it great. People who are always willing to put others first; to step in to the breech; to volunteer time, talent and treasure to help others. You might just call it Midwestern sensibility. Regardless of where people may have orginated, once they settle here, their better selves seem to rise to the surface. We're so nice, even Raider's fans elevate their behavior while they're here.
It's not surprising then, that a program like Baskets of Hope was a Midwestern project. Started in St. Louis around 2002, the idea was to provide gift baskets to kids with serious illnesses to help lift their spirits. Kurt Warner was involved at the early stages, and when they asked him who else might be interested in getting involved, he mentioned Tony Dungy. The program branched to Indianapolis in 2002 and Dungy became the National Spokesperson. Today, Basket of Hope delivers thousands of baskets to over 17 hospitals and Ronald McDonald Houses around the country each year. The baskets are given to the children and contain age appropriate toys, games, crafts, movies, pre-loaded MP3 players, gift certificates to Prestige Portraits, and much more. In many cases, the baskets are hand-delivered by celebrities, sports stars, and community leaders. Parents also receive Hope Totes, filled with bibles, journals, inspirational books and music to provide encouragement and support during difficult times.
With the Superbowl coming to Indiana for the first time, some of that Midwestern sensibility got mixed up with some Midwestern creativity and Super Baskets of Hope was born. The idea was both simple and ambitious: Fill 7,000 baskets with products that represent Indiana and send them to every city with an NFL franchise, nearly doubling the reach Baskets of Hope in one massive undertaking.
Volunteers were recruited and planning took off. Volunteers from around the city quickly signed up to plan the event, coordinate communications, solicit sponsorships, and organize the effort. Soon after, sponsors began signing on and products began flowing: The Colts and Pacers, Vera Bradley, Lids, The Tony Stewart Foundation (with Office Depot and Sharpie), The Saturday Evening Post, Package Right Corporation, Gilchrist & Soames, Musical DNA, Fundex, KLOVE, U Design Jewelry and many more donated goods to help fill the baskets.
In addition the products, Thrivent Financial for Lutherans, WTHR 13, Oxford Financial, Harrison College, University of Notre Dame, Ball State University, IU Health, and many others donated money and services to support the effort.
Now, with a little more than a month to go, nearly everything is in place, but more help is needed. There are two major endeavors left: filling the 7,000 baskets and deliverying them to each of the NFL cities. Fortunately, they have plenty of volunteers signed up to help fill and prepare the baskets. What is really needed now is funding for delivering the baskets. The logistics and costs involved with transporting thousands of baskets to cities across the country are daunting.
How can you help? I knew you'd ask… The web site (www.superbasketsofhope.org) has additional information about the program, including links to learn more about getting involved and making a donation. You'll also find a map that shows which hospitals in each city will be recieving baskets, which is a nice way to see exactly what all the effort is for. If you'd like to do more, please visit the web site of Baskets of Hope (www.basketsofhope.org). It contains more information on how the program works, which cities are currently active, and opportunities for involvement long after the Superbowl has moved on to the next destination.
Who knows, maybe with a little luck, a little effort, and a dose of Midwestern sensibility, the momentum created by Super Baskets of Hope will help the program take root in several new cities and bring a smile to more children suffering from serious illness. And that would be even better than lifting the Lombardi trophy again.
Update: The basket-assembly day went perfectly! More than 250,000 items were lovingly placed into 7,000 baskets by a 1,000 volunteers. Those baskets were then loaded into UPS trucks and set to 60 cities across the country where they are being delivered by NFL coaches, players, and cheerleaders. The best news? Representatives from New Orleans (next year's Superbowl venue) were on hand to see for themselves how they could continue what was started here in Indianapolis.
There has been quite a bit of coverage about the whole event, and if you're interested you can read more about it on the Facebook page for Riley Children's Foundation