I confess: I am a fall junkie, and I'm guessing a lot of you are, too. For us football fans, when the college and NFL seasons start, it's like we've been sitting in the dark since February and somebody finally turned the lights back on. For baseball fans, it's the beginning of post-season play and, for Chicago Cubs fans, the time to cross your fingers and hope to see something like pigs flying so you know anything is truly possible.
Even if sports aren't your thing, there's so much that fall has to offer. Those crisp, clear sky days. The chilly evenings calling for soup or s'mores or s'more red wine. And pumpkin everything. Everything. My first purchase was Special K pumpkin cereal. I may or may not have elbowed someone out of my way to get it. That was followed by pumpkin tortilla chips, pumpkin chipotle salsa, pumpkin and cranberry crisps, pumpkin hand soap, pumpkin chipotle soup mix, pumpkin covered pretzels and, of course, I made pumpkin bread. If they made pumpkin-scented toilet cleaner, I would clean my toilet every day, and then I'd come over to your house and clean your toilet, too. Then we'd sit down, light a pumpkin candle, have some pumpkin tortilla chips and a pumpkin beer and talk about your day.
Since fall is bigger than my pumpkin-laden pantry, however, we thought it might be nice to share some of the things that we love about fall and some of our favorite fall activities. Some of them aren't even pumpkin related. Not that there's anything wrong with that. I guess.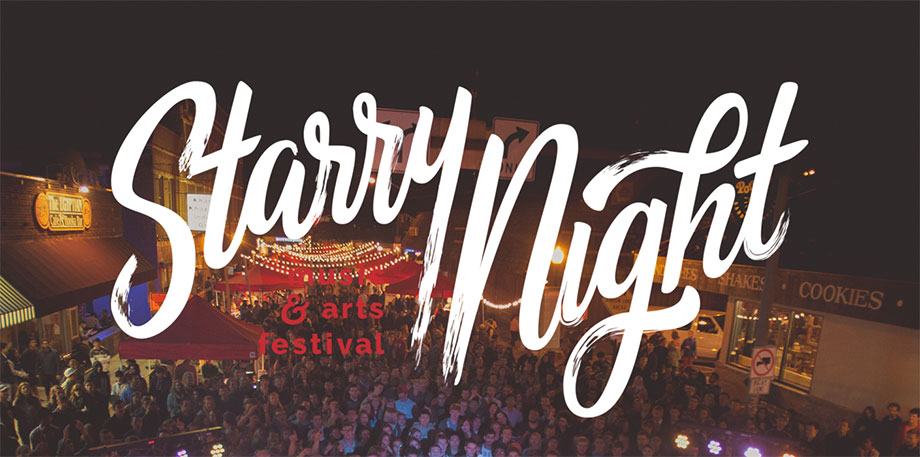 Saturday, October 1, 7PM-Midnight
Cost: free
Highly recommended by one of our developers, Kyle, Starry Night "is an annual street festival in downtown West Lafayette that is an extension of Campus House and Greyhouse Coffee & Supply Co. and is designed to bring together the campus and city communities around a distinctly artistic blend of incredible music, diverse artisans selling their wares, interactive creativity and story telling, excellent food and more — all under a canopy of thousands of lights on three streets." In other words, sounds like a great time.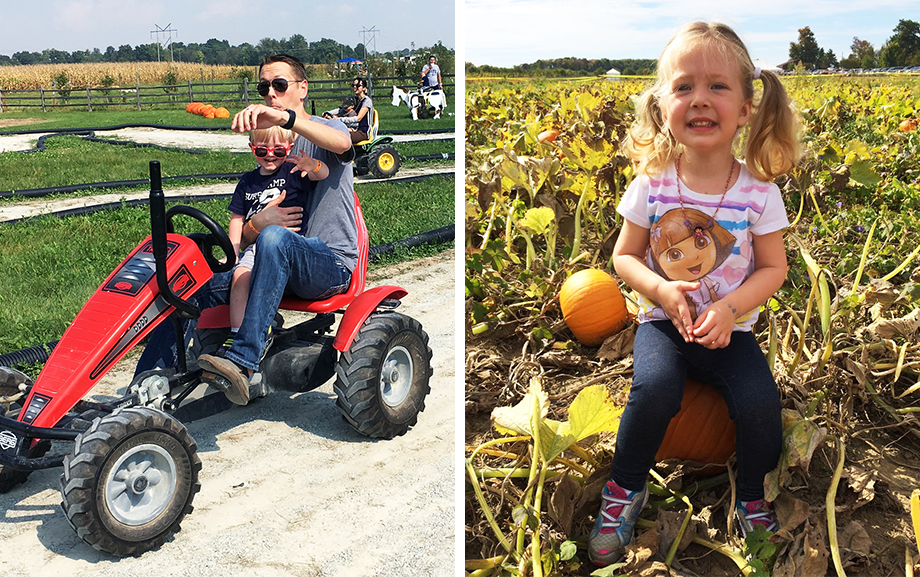 Saturdays and Sundays, 9.17-10.23
Cost: $10 (kids 2 and under are free)
This Indiana farm has been a popular fall family outing for years. With so much to do, it's no wonder: pick apples, get your inner Linus on with a visit to the pumpkin patch, go on a wagon ride, tackle the corn maze, have a blast at Adventure Acres, shoot off the apple cannons and, best of all… wait for it… they have pig races, people! Pig races!
Each weekend has a different theme, which you can find on their website. (Note that many of the activities have an additional fee above the general admission fee.) Don't be surprised if you find Michael or Ashley out there with their families — this is a must-do activity for the Foxes and Nixons.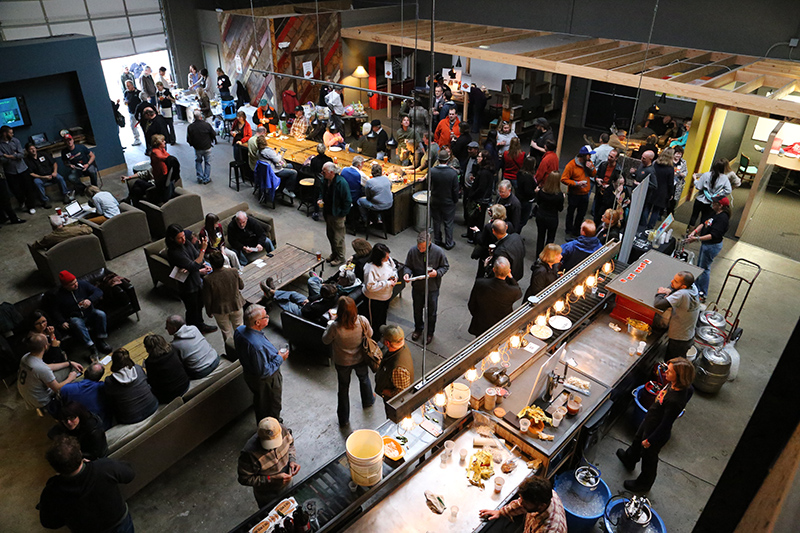 Friday, October 7, 6-10PM
Cost: $20/online, $25/door
The crazy folks at Kiwanis came up with an idea so whack, it's genius. Drink beer. Raise money for kids. I know, right? Count me in.
Pints for Half Pints is a fundraiser benefiting the STEAM (Science Technology Engineering Art Math) programs at IPS schools. Held at the Speak Easy, admission includes a pint glass and drink ticket and features nine breweries, live music, food trucks and, for those who eschew the brew, there's wine.
It's held in Developer Town at the Speak Easy, and while it's not technically a fall event, it happens in the fall so I'm including it. I'm sure there will be pumpkin beer. Speaking of which…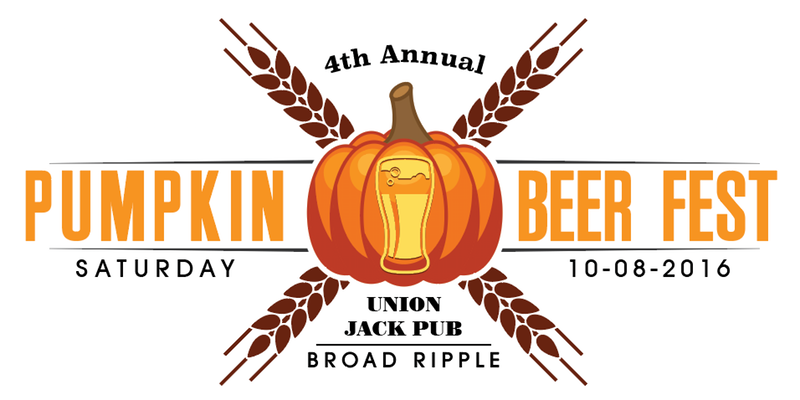 Saturday, October 8, 2-6PM
Cost: $35/advance, $40/door if available
Located in the heart of Broad Ripple at Union Jack Pub, you can enjoy something like 40 different pumpkin brews, great music, fun fall activities and, apparently, "a few brews tapped out of pumpkins." There is only response to that: hells to the yes!
Apparently there's also a pumpkin costume contest. Why would anyone dress up like a pumpkin? #becausepumpkinbeer
Tickets include a Pumpkin Beer Fest glass as well as 10 drink tickets. Additional drink tickets are sold at the event. With all that beer drinking, don't forget to bring your designated driver for when you turn into a pumpkin at midnight. DDs get in for $5.
Brad recommended this event. You won't see him there, though. He'll be drinking his way through England, Ireland and Scotland after watching the Colts win at Wembley Stadium this Sunday. Go Colts! Have a great time, Brad!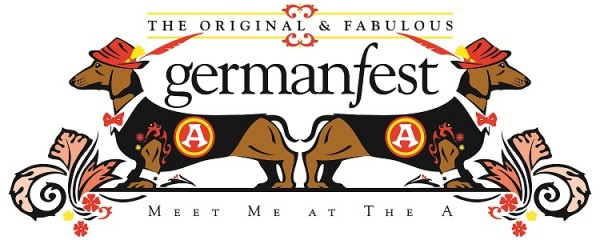 Saturday, October 8, 12-8PM
Cost: $8/advance, $10/door (kids 1-12 $3)
Technically, this event is Germanfest, held annually at the historic Athenaeum. Your admission gets you a full day of games, excellent German food and beer (or, more appropriately, bier), vendors and much more.
But who are we kidding. The real attractions are the wiener dog races. If you've been, you know. If you haven't been, there's no way to describe it. Just be prepared to grin from ear to ear. I'll be there, wearing my wiener dog hat. No, I'm not kidding.
My Birthday
Sunday, October 9, all day
Cost: Really, it's up to you.
You know, a little shameless self-promotion of my favorite fall day can't hurt! What? Pumpkin-scented toilet cleaner? For me? How did you know?
Friday, October 14 and Saturday, October 15, 6:30PM
Cost: $25/single kayak, $35/canoe or double kayak, $10/personal canoe or kayak
Troy and Sarah are as busy as a one-armed paperhanger in October, between their neighborhood Blocktoberfest party, Halloween at Kings Island, a trip out west for fall break and a brand new grandson! Between all that, however, they intend to squeeze in this peaceful outing (which they can probably use!).
The Guided Full Moon Paddle excursion takes place during the — you guessed it — full moon cycle. While the sun goes down, receive basic paddling instructions and safety guidelines. As you paddle back, enjoy the full moon on display. Limited to 35 paddlers, so if you're interested, make your reservation online now.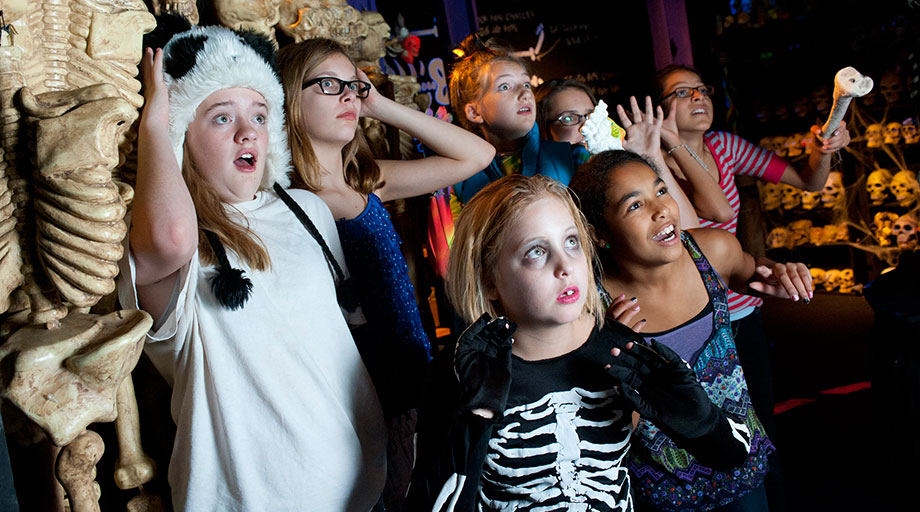 October 8-30, Hours Vary
Cost: $8, at the door or online. Discount available for groups of 10 or more.
Seriously. What would October in Indy be without a visit to the Children's Museum Haunted House? A great time for all ages, this year's "Cursed Castle" is the 53rd year for this annual event. As always, check for the Lights On hours which allow little kids or grown people who scare easy – like me, ask everyone – to enjoy the fun sights and sounds of Halloween. Feeling brave? Hit the Frightening Hours for the full effect.
Keep a weather eye out for the Cotas while you're there. Char has been a member of the Museum Guild for years, which affords the opportunity for one of them to pop out from behind a door or suddenly sit up in a coffin. This year, at certain times, there may be as many as four Cotas on the haunt!
Have a favorite fall activity? Let us know what it is!