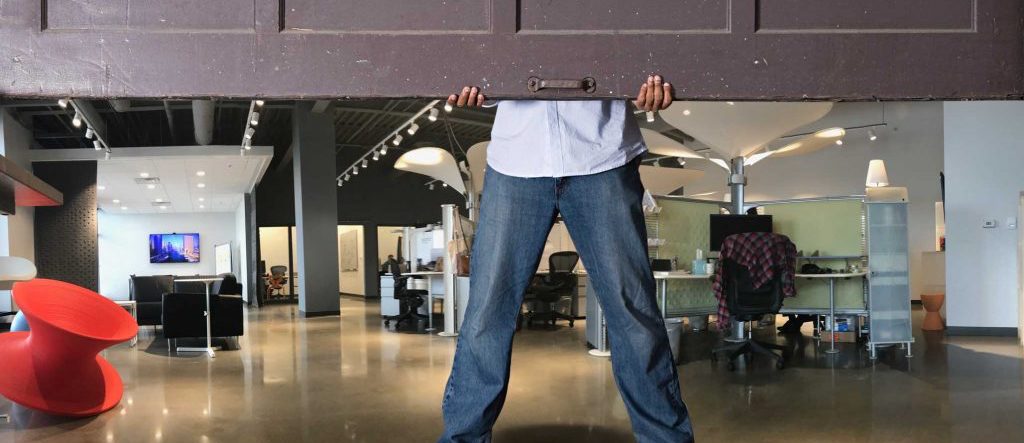 Twenty years ago last week, walking through the door into Rare Bird would have been a decidedly different experience. First, there were only three of us to greet you (not 15 as there are today) and you'd have been entering a recently converted garage. (Yes, we were a classic garage start-up.)
Back then, we spent our days working on websites for companies like Longaberger, Premier Supplies, EHOB, Cathy's Concepts, and Annie's. (Aside from Longaberger, which has ceased making their famous hand-woven baskets altogether, we're still working with them.) Our most pressing concern in 1998 was ensuring that we'd find enough work to keep the three of us busy while still carving out some time for the occasional afternoon pick-up basketball games.
I fondly recall a few key moments in our history that helped to shape the company we would become:
Sitting in a conference room with a team from Annie's, explaining why we thought their customer demographic was worth targeting on this new thing called the 'world wide web.' Though their CEO disagreed, the marketing team won out and they've been a key partner for two decades.
Flying to Boston to meet with the team from Harvard Medical School and ultimately working together to build a shopping cart unique in the publishing industry.
Talking with Chris Baggott when he came to us with a wild idea to build a marketing platform based on email; an idea that quickly turned into Exact Target.
Deciding, over lunch one day, to focus on becoming more than a lifestyle company (and growing by 50% the next year.)
Joining a peer group to spend time with other CEOs to hone our skills and learn from their experiences. Ten years later, I continue to gain important insights from them.
Today you'd enter our new space in the Indiana Design Center in Carmel by passing through a door etched with our name and a very brief description of what we do: Modern Marketing.
Modern Marketing is terrifically vague while being quite descriptive. It covers a lot of area (we're frequently saying, "Yes, we do that, too.") while being focused enough to be clear to passers-by. If your organization needs to communicate with an audience, tell a story, compel people to action, get better results… we think Modern Marketing can help.
Here are a few things we've been working on recently: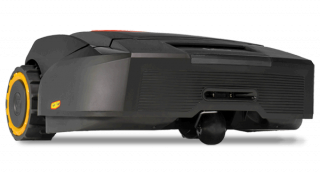 Innovations from Cub Cadet
Cub Cadet is rolling out a new robotic lawn mower, the XR3, to save American homeowners a bundle of time. It's exactly what you think: a robot that mows your lawn. It's amazing. We've been working with their team to help launch their dealer program across the country. This involves some web development, product brochures, marketing communications, etc.
Another division of Cub Cadet is focusing on the sports turf industry (think golf courses, soccer pitches, baseball fields) and has a remarkable mower called the Infinicut that is simply unmatched in versatility for turf maintenance and preparation. This is the kind of mower used in places like Wimbledon and Premier League soccer stadiums. We've been working with their team to build the Infinicut brand and extend the reach with a variety of modern marketing efforts including the web, automated marketing, print ads, and more.
Storytelling for Plymate
A little closer to home, Plymate is the leading uniform and mat rental company in the region. We recently rolled out their new website to better tell their amazing story of technical prowess in a traditionally staid industry. By using RFID tracking on every single garment that passes through their doors, they'll routinely clean, repair, and return millions of them without losing track of a single piece. (We also dusted off our pilot's licenses and flew the drone through the facility to capture some great video footage for the web. Check it out.) Now that the new site is up, we're turning our attention to helping with content creation, newsletters, search engine optimization, and lead generation.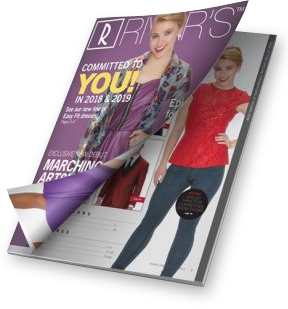 Catalog, Search, and Traditional Marketing for Rivar's, Invested, and Stenz Corp
Rivar's is a leading garment manufacturer for show choir groups across the country and is now making serious headway in a new market: the marching arts. We've just completed their new 96-page catalog; the lifeblood of their sales efforts. It's a beauty.
Invested Indiana provides financial literacy to high school students and their families. For years, they've traveled the state, helping students understand how to choose the best fitting option for higher education based on career interests. In recent years, Invested has begun offering better private student loans and student loan refinancing options that have the potential to save Indiana families thousands. We've been helping the Invested team get the word out about these new programs through search engine marketing, drip campaigns, direct mail, and more. They are fond of telling us (and we're fond of hearing it): "The Rare Bird funnel just works."
You may have noticed a bit of construction activity in the area… Stenz Corp is developing a cool mixed-use building in downtown Indy, right in the middle of Mass Ave. Chatham Pointe will have nine luxury condos above shops and dining on the ground floor. We're helping with the sales and marketing of the residences, including naming, branding, sales materials and on-premises displays.
Time Flies, Indeed.
The last twenty years went by in a flash. It's immensely satisfying to have built something that stands the test of time and we're exceedingly grateful to all of the amazing people– both internally and externally– we've had the pleasure and opportunity to work with over the years. (I hope you know who you are because we couldn't have done it without you.)
Today, we're the leading marketing agency in Carmel, laser focused on doing great, creative, game-changing work for our clients. I'm excited that so much of what we do extends beyond the web and into the Modern Marketing realm. It feels like coming home (but not back into the garage.)
If you're looking for a marketing agency in Carmel, or if your team needs help to reach your ideal customers, we'd love to talk with you. Reach out here and we will be in touch shortly.